Manual Pullers
The Posi Lock® line of quality manual gear and bearing pullers sets the standard for quickness, ease and convenience. With Posi Lock, it's strictly a one-man operation.


Hydraulic Pullers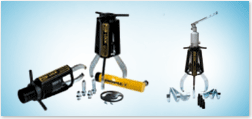 Posi Lock's hydraulic pullers are the preferred choice of professionals around the world. Ideal for many uses, Posi Lock adds efficiency to a job that can often be frustrating.



Self-Contained 12-Ton Hydraulic Pullers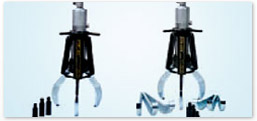 The PHS-108/PHS-208 have many applications for all industries. These powerful, self-contained pulling systems are ideal for pulling a wide variety of press-fit parts.


100 & 200-Ton Hydraulic Pullers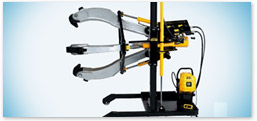 Posi Lock's 100-ton hydraulic pullers provide maximum pulling force in applications requiring high-force removal of large gears, pulleys, wheels, sleeves and other press-fit parts.


?