Products / Manual Pullers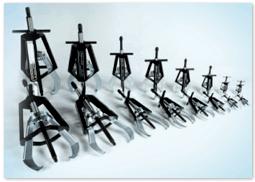 The Posi Lock® line of quality manual gear and bearing pullers sets the standard for quickness, ease and convenience. With Posi Lock, it's strictly a one-man operation. The T-handle and Cage® control the jaws at all times. This means that the opening, closing, locking and aligning of the jaws are all done automatically by simply turning the T-handle.
Posi Lock pullers have been designed for effective removal of stubborn gears, bearings, pulleys, and other press fit items from any machine in diverse industries.
Shown here is the complete line of 2- and 3-jaw Posi Lock pullers, ranging from 1- to 40-ton capacity.
The Cage is the Key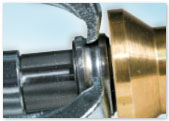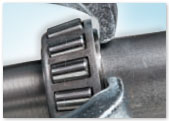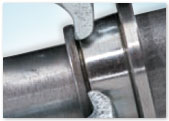 If you have ever had a puller slip off, snap back, or you needed an additional set of hands to hold the jaws for setup, you'll appreciate Posi Lock's patented Cage design with superior locking power and no slippage.
Lock on ball grooves and bearing races
Tapered jaw design allows clamping around bearing for a perfect pull
Tapered roller bearing on shaft
Posi Lock is a general purpose puller that eliminates many specialty pullers and accessories such as
Bearing Splitters
Pitman Arm Puller
Brake Drum Puller
Timing Gear Puller
Power Steering Puller
Steering Wheel Puller
Battery Terminal Puller
Alternator Pulley Puller
Harmonic Balancer Pulle
Differential Side Bearing Puller
?